Aesthetic experience, anthropological, political and artistic recorded through the experiences and researches of the designer Thaís Muniz.
Thaís Muniz is an artist and designer, who lives between Brazil and Europe, searching and sharing the aspects of Afro-Atlântic culture from the plurality of the turbans and head wraps, and it´s place on art, politics and aesthetics.
This workshop starts with a lecture where Thaís Muniz explores the complex history of the turbans and head wraps in the Afro-Atlantic diaspora from ancient to contemporary times. With scarves in hand, investing in the practical method of DIY, the classes learn various method of wrapping and binding turbans
From festivals to museums, Turbante-se brings history and activies for different events around the world.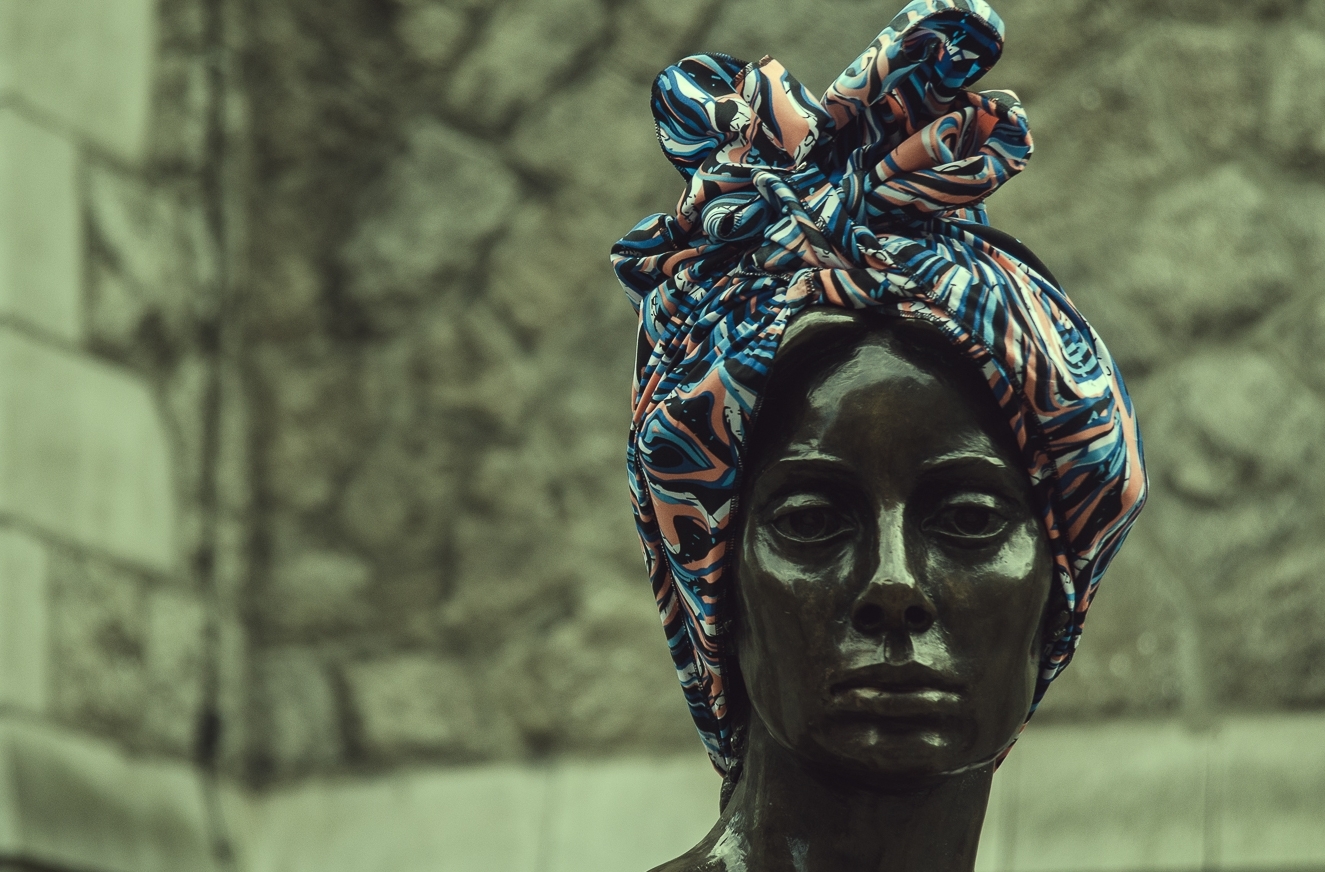 Series of street performances aiming to resignify the personalities of statues and public monuments around the world
Believing in the power of beauty and aiming to offer a path for women undergoing cancer treatment to find their strength again